As part of our Keep Britain Tidy Litter Less Campaign, we approached Leicester City Council as asked permssion to adopt three litter bins at the rear of our school.
We were fed up with people dumping rubish next to these bins and decided that an alternative plan of action was needed. The catering staff washed and saved some large tins for us and with the kind donation from Bulbs For Kids https://uk.bulbs4kids.com/ , we planted daffodil bulbs and placed them around our adobted bins.
Have you seen these bins and our posters? What do you think?
Our Eco Warriors spent a morning gathering new ideas for eco projects. They took parts in workshops that taught us to be flood aware, we discussed how much of our rubbish could be recycled with the help from Bincentives and we made a comprehensive list of what causes air pollution.
Since earning our first Eco Schools Green Flag status in July 2018, we have. . .
Collected 1,500 plastic bottles and re

used to make a green house.

Collected 2327 writing instruments for recycling.
Collected 2271 batteries for recycling.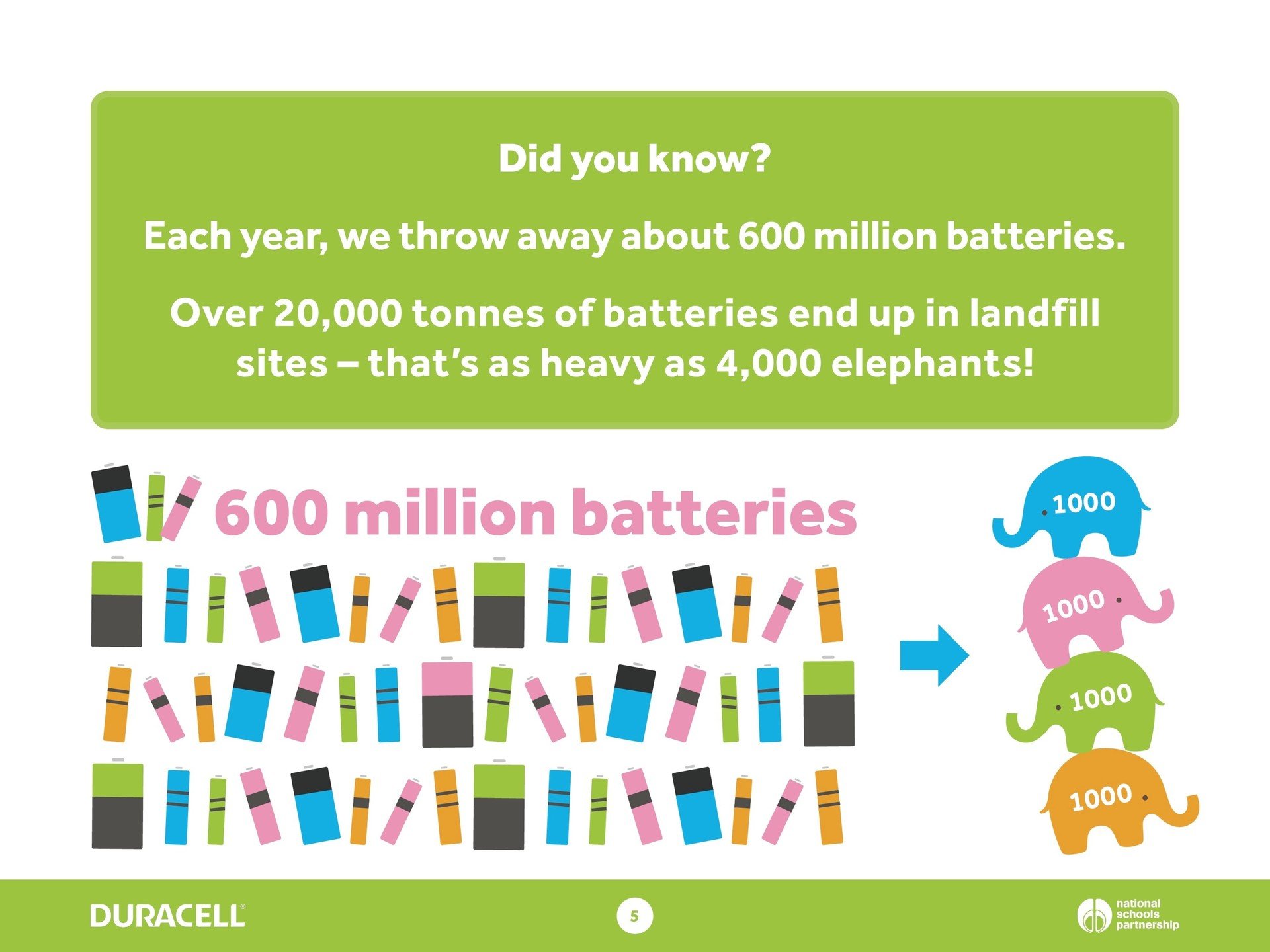 We were a media hub for a Litter Less campaign - our VIPs included Mars Wrigley, The Daily Mail, Keep Britain Tidy and the head of Eco Schools UK.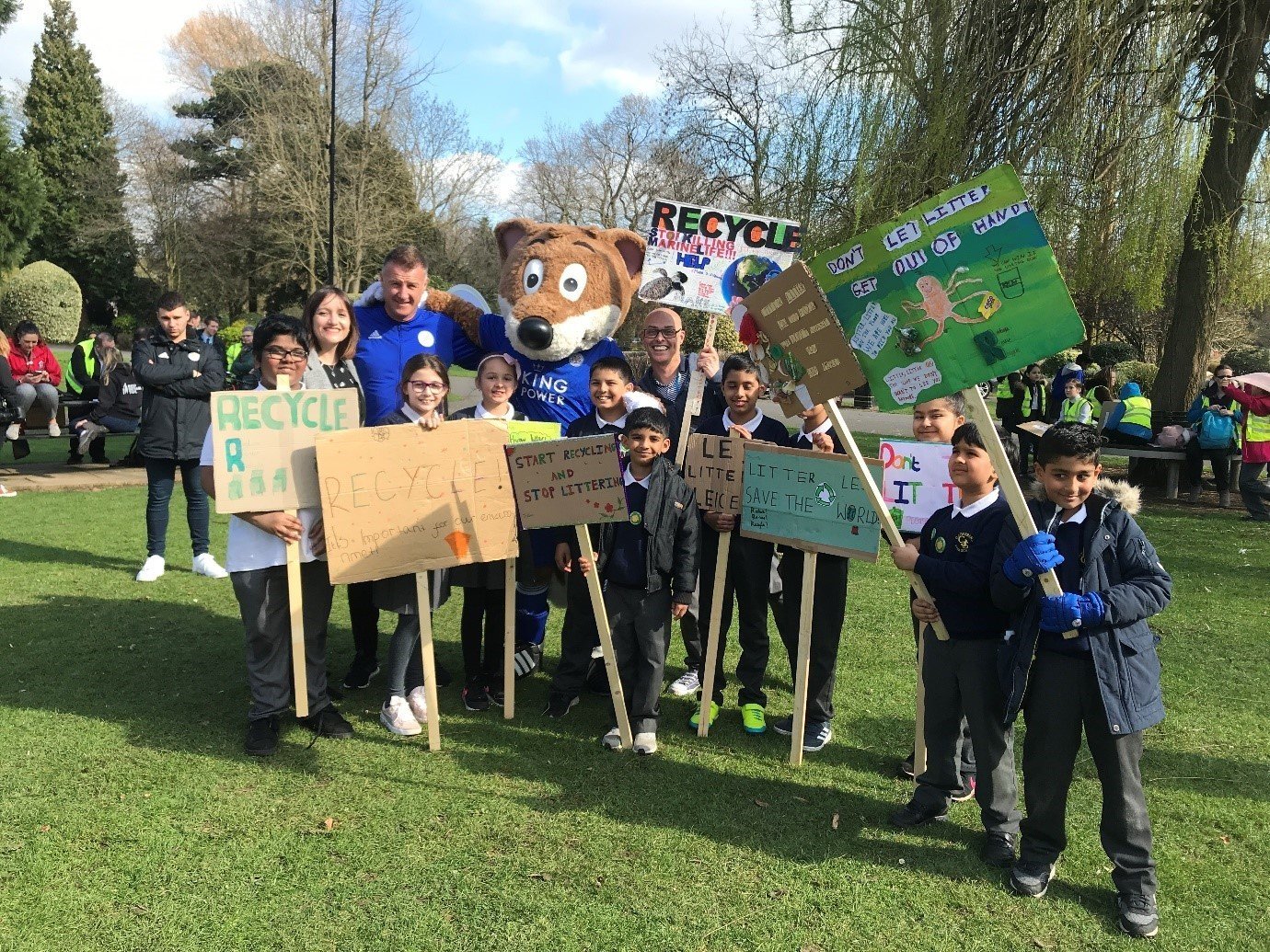 After months of talks with contractors, we started to recycle our waste! So far we have recycled over 2,400kg. We average around 90kg per week!
We placed a recycling bin in the dinner hall to encourage recycling of packed lunch packaging.
Hatched and looked after our very own chicks! The hens now live with Mr T and are doing very well in their free range home.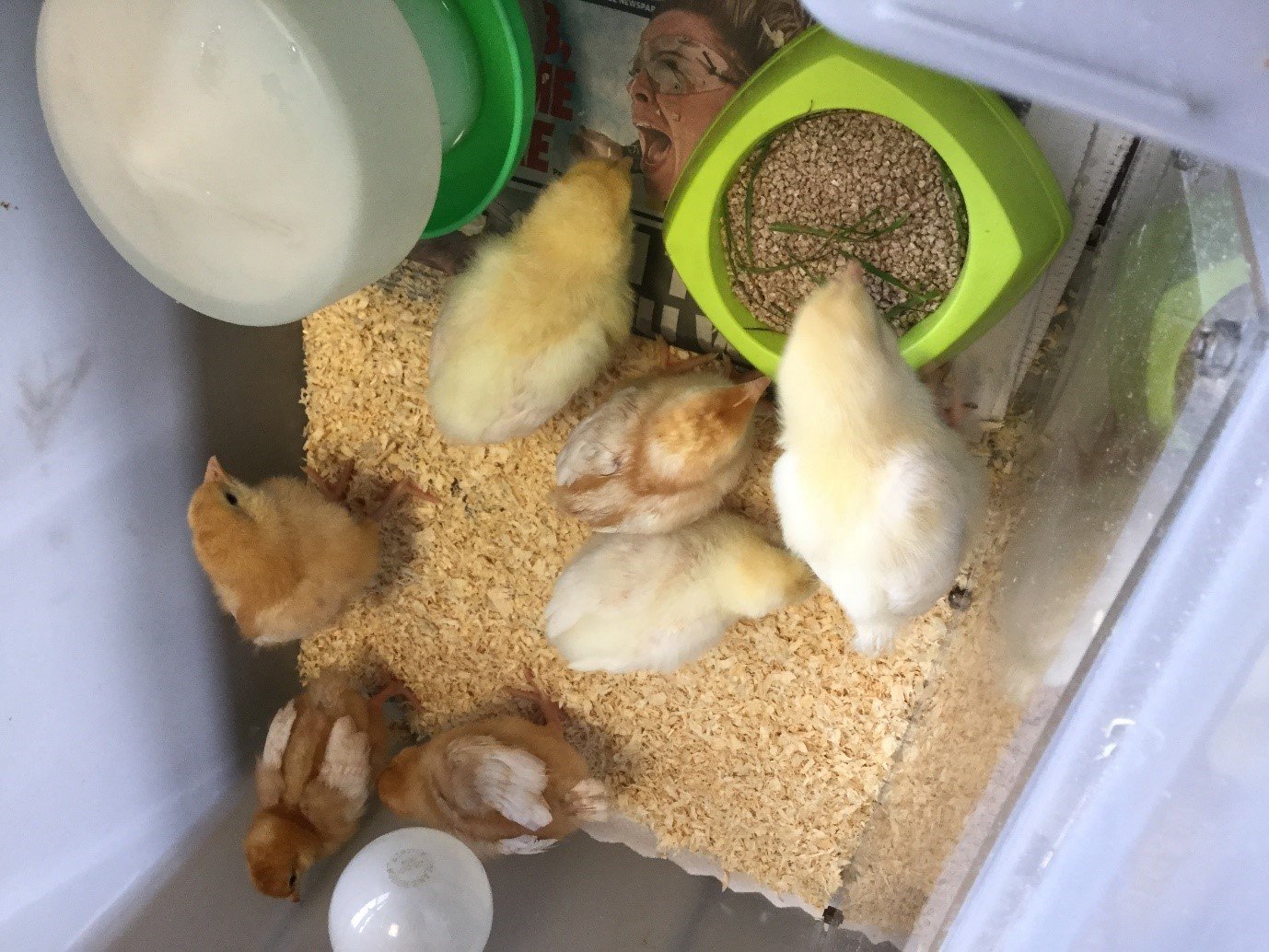 Completed a healthy packed lunch audit and set up a group of Lunchtime Leaders.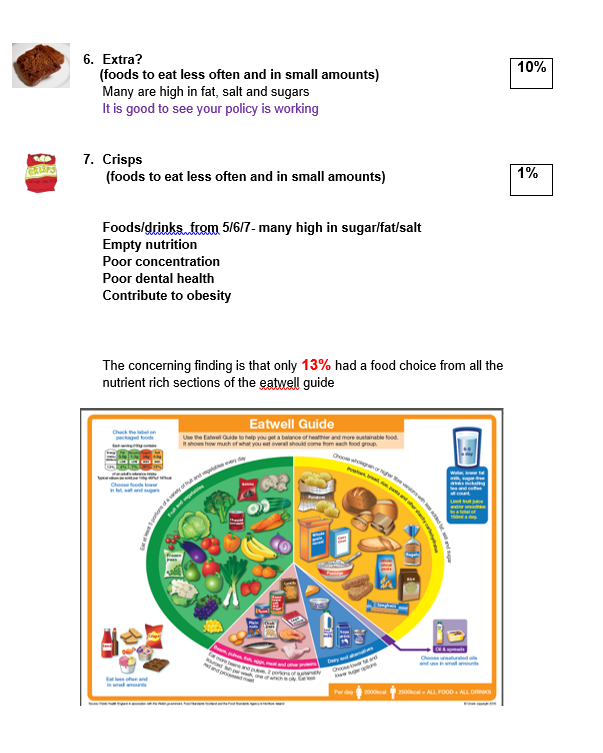 Opened a healthy snack shop at playtimes.
Designed, printed and placed energy saving stickers around the school near plug sockets and light switches.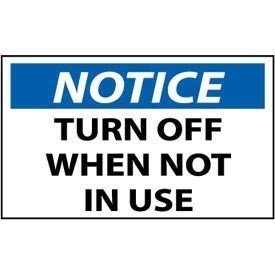 Completed an energy audit.
Offered yoga and healthy cooking classes.
Grown our own vegetables.

Had our very own Clean Air Day, with help from Leicester City Council, we closed off the road to enjoy activities based on enjoying our environment, had our bikes checked and enjoyed a street festival after school.
Completed building the Peace Garden - we enjoy exploring this area at break and lunch times. We also use The Stable during lessons as an outdoor learning environment.
Year 5 used Project Based Learning to discover more about palm oil. We opened a pop up shop in The Highcross Shopping Centre.
Year 3 used Project Based Learning to ask "why is colour important in nature?"
During our Christmas Fayre, we took part in a pilot scheme for Re-Love Our Stuff. We sold pre-used clothes, any leftover we took to a local charity shop.
Year 6 used Project Based Learning to explore how to live a healthy life style.
Have been partnered with Oxley Park Public School in Australia. You can visit their school here: https://oxleypark-p.schools.nsw.gov.au/
We have worked very hard to gain not only Bronze and Silver, but also our Green Flag status.
We would like to invite both pupils and members of staff the opportunity to get involved and have their say about all things Eco! We have some exciting plans for the future and we need your help.
Look out for posters inviting you to our next meeting.