Considering the forthcoming school closures we would like to highlight some home activities for children, young people and families to support their physical and mental health.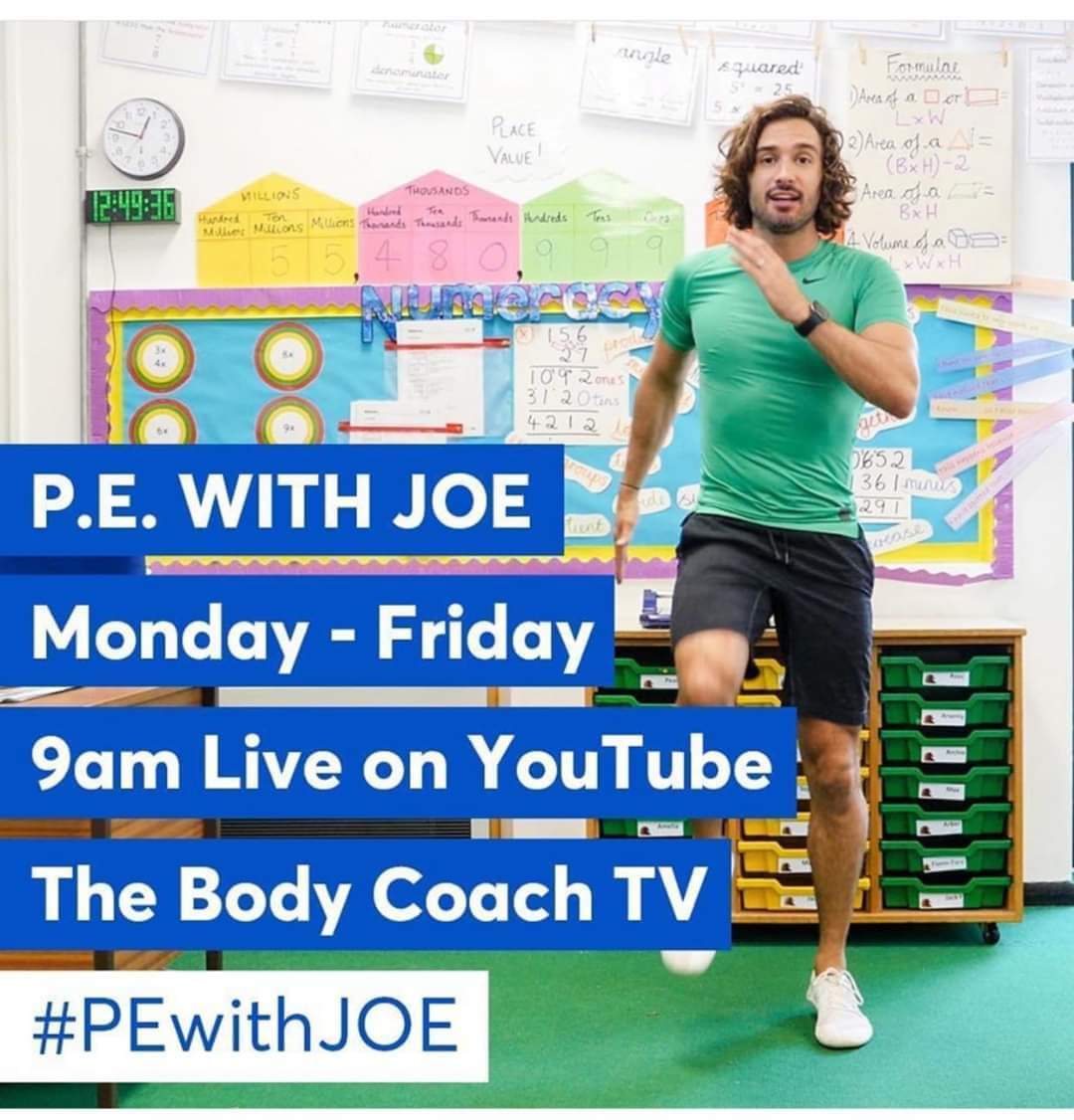 Please see a list of details and links below:
Sport England have published some useful tips on staying active.
https://www.sportengland.org/news/how-stay-active-while-youre-home
Change4Life
https://www.nhs.uk/10-minute-shake-up/shake-ups
Cosmic Kids Yoga-Teach inspiring kids yoga professionally. Learn online, so you can train from home at your own pace.
Go Noodle- GoNoodle engages 14 million kids every month with movement and mindfulness videos created by child development experts. Available for free at school, home, and everywhere kids are!
Youth Sport Trust- Online Physical Activity at home resources
https://www.youthsporttrust.org/free-home-learning-resources
My Learnful Families-Empowering yourself and your children to notice and nurture your emotional needs and experience calm in the process.
https://parents.learnful.co.uk/module/list/learnful-family-membership
Homework
Although homework is no longer a statutory expectation, at Catherine Junior School we believe that it plays a positive part in raising children's attainment. It enriches children's learning, consolidates knowledge, skills and understanding covered at school and can help them to prepare for their next steps. We encourage parents to support their children while doing their homework – parental involvement is vital for a child's academic and emotional development in school!
What types of homework are set?
Daily reading – Reading Eggs or a reading book – a minimum of ten minutes every night!

Spelling

Maths – Mathletics and learning of maths facts such as times tables

Enrichment activities – half term homework projects linked to projects or English

Grammar and punctuation practice – SpaG.com (Year 6)
The amount of time spent on homework will increase as the children get older, particularly in year 6 as we try to prepare the children for secondary school. The minimum weekly expectations are: Year 3 - 1.5 hours, Year 4 - 1.5 hours, Year 5 - 2 hours and Year 6 - 2.5 hours. Reading records should be signed by parents after hearing their child read each night and returned to school daily.
Homework Club takes place every lunchtime in the library, where adult support is available to help your child to do their homework. Years 3 and 4 have Homework club on Mondays and Wednesdays, Years 5 and 6 have homework club on Tuesdays and Thursdays. Year 6 have an additional day on Fridays due to the increased homework expectation in Year 6. If you would like your son or daughter to attend homework club on days other than those indicated, please speak to your child's class teacher.